PLEASE READ THESE TERMS AND CONDITIONS CAREFULLY BEFORE USING THIS SITE
This web site is provided by RBC Bearings Incorporated (RBC) and may be used for information purposes only. Through use of the site or by downloading materials from the site, you agree to be bound by the Terms and Conditions of Use which can be viewed by clicking on the link at the bottom of the home page. If you do not agree to be bound by these Terms and Conditions of Use you do not have RBC's permission to use the site or download materials from the site.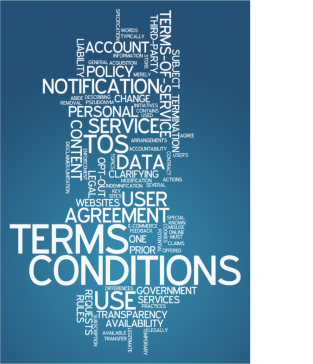 Restrictions on use
You agree that you will not interrupt or attempt to interrupt the operation of this site or its servers in any way. This site is owned and operated by RBC Bearings and contains material which is derived in whole or in part from material supplied by RBC, its business units and other joint ventures and is protected by international copyright and trademark laws. You may not modify, copy, reproduce, republish, upload, post, transmit or distribute in any way any material from this site including code and software. You may download material from this site for your personal, non-commercial use only, provided you keep intact all copyright and other proprietary notices. The authorization contained herein is not a transfer of title or ownership in such material.
Information You Provide
You should not send any confidential or proprietary information to RBC Bearings while you interface with the site. You agree that any such information or materials that you directly or indirectly provide to RBC Bearings will not be considered confidential or proprietary and you hereby grant to RBC Bearings an unrestricted, irrevocable, worldwide, royalty-free license to use, reproduce, display, transmit and distribute such information and materials. You further agree that under no circumstances will you provide any information or materials to RBC Bearings that is defamatory, threatening, obscene, harassing, or otherwise unlawful, or that incorporates the intellectual property rights of a third party.
Links
RBC may provide links to internet sites maintained by third parties. Neither RBC, its subsidiary companies nor their affiliates operate or control in any respect any information, products or services on these third-party sites. If you link to these sites, you will leave this site and you do so at your own risk. RBC Bearings makes no warranty or representation regarding, and does not endorse, any linked sites, the content and information appearing on them or any of the products or services contained on them. Links do not imply that RBC Bearings endorses, is affiliated or associated with, or is legally authorized to use any content, trademark, trade name, logo or copyright symbol displayed in or accessible through the links, or that any linked site is authorized to use any content, trademark, trade name, logo or copyright symbol of RBC Bearings or any of its affiliates or subsidiaries.
Disclaimer
THE MATERIALS IN THIS SITE AND ANY LINKED THIRD-PARTY SITES ARE PROVIDED "AS IS" AND WITHOUT WARRANTIES OF ANY KIND EITHER EXPRESS OR IMPLIED. RBC Bearings DISCLAIMS ALL WARRANTIES, EXPRESS OR IMPLIED, INCLUDING, BUT NOT LIMITED TO, IMPLIED WARRANTIES OF MERCHANTABILITY, NONINFRINGEMENT, AND FITNESS FOR A PARTICULAR PURPOSE WITH RESPECT TO THIS SITE OR ANY LINKED THIRD PARTY SITE. SOME JURISDICTIONS DO NOT ALLOW FOR THE EXCLUSION OF IMPLIED WARRANTIES, SO THE ABOVE EXCLUSIONS MAY NOT APPLY TO YOU. RBC Bearings does not warrant that the functions contained in such materials will be uninterrupted or error-free, that defects will be corrected, or that this site or any linked third party site, including bulletin boards, or the servers that makes them available, are free of viruses or other harmful elements. RBC Bearings does not warrant or make any representations regarding the use or the results of the use of the materials in this site or in any linked third-party sites in terms of their correctness, accuracy, timeliness, reliability or otherwise. You (and not RBC) assume the entire cost of all necessary maintenance, repair or correction resulting from your use. RBC Bearings reserves the right, in its sole discretion, to correct any errors or omissions in any portion of the site. RBC Bearings may make any other changes to the site, the materials and the products, programs or services described in the site at any time without notice.
Limitations of Liability
UNDER NO CIRCUMSTANCES, INCLUDING, BUT NOT LIMITED TO, THAT INVOLVING THE INADVERTENCE OR NEGLIGENCE OF RBC, SHALL RBC, ITS SUBSIDIARY OR AFFILIATES BE LIABLE TO ANYONE FOR ANY DIRECT, INDIRECT, INCIDENTAL, SPECIAL OR CONSEQUENTIAL DAMAGES (INCLUDING, WITHOUT LIMITATION, ANY LOST PROFITS, BUSINESS INTERRUPTION, LOSS OF INFORMATION, DATA OR PROGRAMS) THAT RESULT FROM THE USE OF, OR THE INABILITY TO USE, ANY CONTENT, ANY RBC Bearings MATERIALS OR THE SITE OR ANY LINKED SITE. YOU SPECIFICALLY ACKNOWLEDGE AND AGREE THAT RBC Bearings IS NOT LIABLE FOR ANY DEFAMATORY, OFFENSIVE OR ILLEGAL CONDUCT OF ANY USER. IF YOU ARE DISSATISFIED WITH ANY RBC Bearings MATERIAL, OR WITH ANY OF RBC's TERMS AND CONDITIONS, YOUR SOLE AND EXCLUSIVE REMEDY IS TO DISCONTINUE USING THE RBC Bearings SITE.
Changes
RBC reserves the right, at its sole discretion, to change, modify, add or remove any portion of this site. Your continued use of the site after any such changes are posted will be deemed acceptance of those changes. RBC Bearings may terminate, change, suspend or discontinue any function, feature, aspect or content of the site at any time. RBC Bearings may also impose limits on certain features and services or restrict your access to parts of or all of the site without notice or liability to you. RBC Bearings may terminate the authorization, rights and license given herein and, after such termination, you agree to immediately destroy all materials in your possession that were derived from the site.
Privacy Statement
Please refer to the Privacy Policy link on our home page.
Outside of the United States
This site is administered by RBC Bearings from its offices and servers located within the United States. RBC Bearings makes no representation that materials contained on this site are appropriate or available for use at other locations outside of the United States and access to them from countries or territories, where such access or use of the site or site contents are illegal, is strictly prohibited by RBC. You may not use the site or export the materials in violation of United States export laws and regulations. If you access this site from a location outside of the United States, or otherwise cause or facilitate access of the materials from a location outside of the United States, you are responsible for full and strict compliance with all United States export laws and regulations and all local laws.
Forward Looking Statements
This website contains, or may be deemed to contain, "forward-looking statements" within the meaning of Section 27A of the Securities Act of 1933 and Section 21E of the Securities Exchange Act of 1934. All statements other than statements of historical fact are "forward-looking statements" for purposes of federal and state securities laws, including outlooks, projections of earnings, revenue or other financial items relating to the Company, any statement of the plans, strategies and objectives of management for future operations; any statements concerning proposed future growth rates in the markets we serve; any statements of belief; any characterization of and the Company's ability to control contingent liabilities; anticipated trends in the Company's businesses; and any statements of assumptions underlying any of the foregoing. Forward-looking statements may include the words "may", "estimate", "intend", "continue", "believe", "expect", "anticipate" and other similar words. Although the Company believes that the expectations reflected in any forward-looking statements are reasonable, actual results could differ materially from those projected or assumed in any of our forward-looking statements. Our future financial condition and results of operations, as well as any forward-looking statements, are subject to change and to inherent risks and uncertainties beyond the control of the Company. These risks and uncertainties include, but are not limited to, risks and uncertainties relating to general economic conditions, geopolitical factors, future levels of general industrial manufacturing activity, future financial performance, market acceptance of new or enhanced versions of the Company's products, the pricing of raw materials, changes in the competitive environments in which the Company's businesses operate, the outcome of pending or future litigation and governmental proceedings and approvals, estimated legal costs, increases in interest rates, the Company's ability to meet its debt obligations, and risks and uncertainties listed or disclosed in the Company's reports filed with the Securities and Exchange Commission, including, without limitation, the risks identified under the heading "Risk Factors" set forth in the Company's latest Annual Report filed on Form 10-K. The Company does not intend, and undertakes no obligation, to update or alter any forward-looking statement.