Business Group
HEIM® Bearings
Contact Us
Note: Messages will be sent to HEIM® Bearings only
GET IN TOUCH
Send us a message
About HEIM® Bearings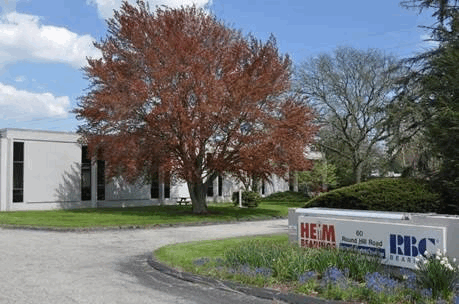 Heim Bearings was founded in 1932 by Lewis Heim, the inventor of the "Heim Joint" (rod end). The original "Heim Joint" was an integral part of supporting US troops in WWII. This tradition continues today as Heim supplies bearings on key military platforms.

In 1993, Heim was purchased by RBC Bearings, a leader in the world of highly engineered bearing products. Heim Bearings has a proven history of introducing new products to the market place. Today, Heim Bearings products are utilized to solve demanding performance applications on commercial and military aircraft, helicopters, armored military vehicles and tanks, and on a wide range of industrial applications.

Heim Bearings bearing products are made from a wide range of materials including aluminum, Inconel®, Stellite®, carbon steel, and corrosion resistant steels. Heim Bearings' maintenance free Uniflon® self-lubricating liner technology is one of the best performing liner systems in the industry. When this proprietary self-lubricating liner technology is coupled with our patented sealing technology, these Heim bearing products outlast all others in the harshest and most demanding performance applications.

Heim Bearings is located in Fairfield, Connecticut, and has a dedicated, hardworking group of employees. With Heim's strong engineering team, we are able to tackle our customers' most challenging bearing applications, and Heim provides unmatched customer service levels. Heim Bearings is a multi-year Boeing Performance Excellence Award (BPEA) winning supplier.

Trademark Information
Inconel® is registered trademark of Inco Alloys International Inc., Corp. of Huntington West Virginia
Stellite® is a registered trademark of Kennametal Inc. of Latrobe, Pennsylvania
HEIM Manufacturing and Special Processes
About RBC Engineered Components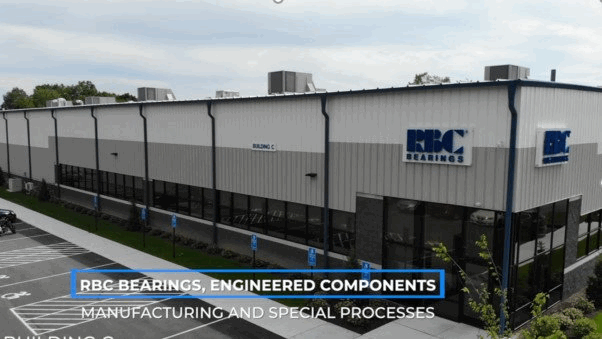 RBC Engineered Components was started in 1993 as a center of excellence for machining metal components to support RBC Bearings, a leader in the world of highly engineered bearing products.

Today, RBC Engineered Components supports RBC Bearings sites with precision machining capabilities, and special processes. All of Engineered Components products are supplied to other RBC Bearings companies, but does not supply direct to customers. Over the past few years, RBC Bearings added key processes at Engineered Components to augment capacity relative to the existing supplier base for aerospace bearing products. Bringing these processes in-house also reduced throughput time for products being produced. Engineered Components is AS9100 approved and has gained NADCAP approvals for: Chemical Processing, and Heat Treating, and Boeing approvals for: Aluminum Pigment per BMS 10-85 and Dry Film per BAC5811 Type VIII.

Engineered Components is located at the RBC Bearings World Headquarters in Oxford, CT. We have a dedicated, hardworking employee base that is focused on engineered processes to support RBC Bearings. The workforce was built by attracting local technical high school graduates, and engineers from the colleges in the Northeast. RBC Bearings continues to build upon the strong relationship with these programs to grow the highly skilled workforce at the Engineered Components facility. Any inquires for products should be directed to the RBC - Heim Bearings company.

Products
Our Products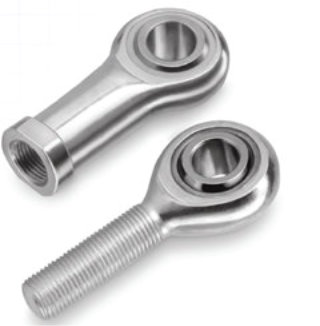 Industrial Rod Ends, Heim® Bearings

Spherical Plain Rod Ends are used to carry a load and accommodate misalignment in various systems.

Rod Ends are used in a variety of applications, most common are:
Packaging Equipment
Material Handling
Off road vehicles (ATV/UTV)
Power Generation
Heim® Rod End benefits include:
Solid Performance Raceway Material
Low Friction
Superior race to ball conformity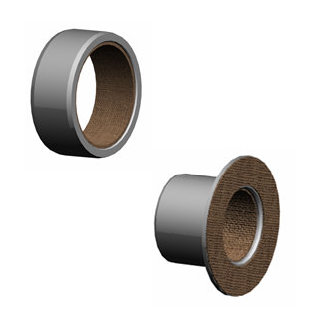 Journal Bearings, Heim® Bearings

Heim® Journal Bearings are designed in straight (plain) or flanged configurations to accommodate radial and/or axial load and oscillatory motion requirements.

Heim® Journal Bearings are used in a variety of applications, most common are:
Packaging Equipment
Material Handling
Aircraft Passenger Door Actuation Systems
Mechanical Lifts
Heim® Journal Bearing benefits include:
Light Weight / Compact Design
Corrosion Resistant Materials
Maintenance Free Self-Lubricating Liner System
Extended Operating Life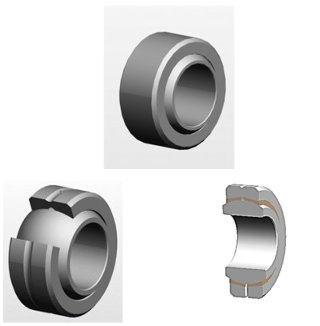 Spherical Plain Bearings, HEIM® Bearings

Heim® Spherical Bearings are designed in two piece or four piece configurations to accommodate angular misalignment, radial/axial load, and oscillatory motion.

Heim® Spherical Bearings are used in a variety of applications, most common are:
Hydraulic actuators
Articulated joints
Power generation
Vehicle steering linkages
Heim® Spherical Plain Bearing benefits include:
High load capacity
Angular misalignment & rotation
High alternating & shock load capacity
Corrosion resistant materials
Metal-to-metal or maintenance free self-lubricating
Extended Operating Life
---
Location(s)
Locations (click on Directions):
---
Contact Us
Note: Messages will be sent to HEIM® Bearings only
GET IN TOUCH
Send us a message