PLEASE READ OUR PRIVACY POLICY CAREFULLY BEFORE USING THIS SITE
This site allows individuals to learn information about RBC Bearings Incorporated (RBC), and allows registered and authorized suppliers to transact business with RBC. RBC Bearings recognizes how important privacy and protection of information is to users of this site. Because RBC Bearings is interested in protecting the privacy of users of its site, it has adopted the following privacy policy.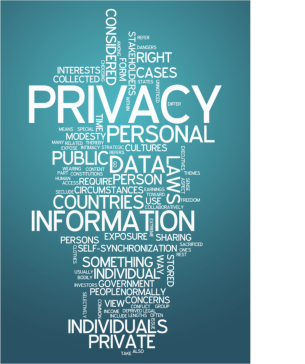 This privacy policy is intended to inform you concerning:
What personal identifiable information or third party personal identification is collected from you through your interaction with the site;
Who is collecting the information;
How the information is used;
With whom the information may be shared;
What choices are available to you regarding collection, use and distribution of the information;
The kind of security procedures that are in place to protect the loss, misuse or alteration of information under RBC's control; and
How you can correct any inaccuracies in the information.
The use of this site primarily involves your accessing information about RBC, however, this privacy policy describes the policies applicable to information individuals and registered suppliers might provide to RBC Bearings during their visits to the site. Registered suppliers have entered into the RBC Bearings Registration Agreement, which agreement governs how information obtained from registered suppliers will be handled by RBC Bearings and which incorporates the terms of this privacy policy to the extent not specifically addressed in the RBC Bearings Registration Agreement.
You should read and make a copy of the site Terms and Conditions of Use by clicking on the link at the bottom of the RBC Bearings site home page. By using this site, you consent to the Terms and Conditions of Use applicable to the site and agree that your use of and interaction with the site is subject to the provisions of this privacy policy.
Information Collection and Use
RBC is the sole owner of the information collected on this site. RBC Bearings will not sell, share, or rent this information to others in ways different from what is disclosed in this policy. RBC Bearings collects information from its users at several different points on its website.
Recognition of Your Expectation of Privacy
RBC recognizes that you expect privacy and security. RBC Bearings understands the need to safeguard sensitive information about you that you have entrusted to it. RBC Bearings maintains standards and procedures aimed at preventing misuse of this information.
Maintenance of Accurate Information
RBC has procedures to help you make sure that your information is accurate, current, and complete. RBC Bearings also has procedures to respond to your requests to correct inaccurate information in a timely manner. Please send an email to wcostello@rbcbearings.com with a copy of any current information that you would like updated. You will then be sent an email acknowledging receipt of your request. While some of these procedures may be required by federal or state law, we have implemented additional procedures by which you may maintain accurate, current, and complete information, including processes for you to update information and remove old information. We will make every attempt to ensure that you will be contacted within twenty-four hours after your email is received at: wcostello@rbcbearings.com. You may also contact us by calling 203-267-7001.The information we collect is used to enhance your visit to the site, for internal tracking and site improvement purposes, to enable us to contact you, and to process your transactions you enter into on our site. RBC Bearings also utilizes cookie technology and click stream analysis for these same purposes. You may configure your browser to reject cookies, but this may affect your ability to utilize our site to the same extent as a user who accepts cookies. RBC Bearings does not acquire any more information about you than is required by law, is otherwise necessary to provide a high level of service efficiently to you, or to make its site as dynamic and useful as possible.
RBC Employees and Privacy
RBC informs its employees about the importance of confidentiality and privacy. RBC Bearings gives access to your information only to those employees who need access to it within the scope of their jobs. For example, RBC Bearings customer service representatives have access to some transaction information in order to respond to your questions. RBC Bearings may take appropriate disciplinary measures to enforce employee privacy responsibilities.
Security Measures
Confidential information is subject to various procedures and technological controls, consistent with legal and ethical rules and the demands of customer service. RBC Bearings updates and tests its technology and systems to improve the protection of its information and check on its integrity. However, please remember that "perfect security" does not exist on the Internet. RBC Bearings does, however, apply industry-standard practices to minimize the security risk.
Your Use of Other Users' Information
In order to facilitate interaction among users of the RBC Bearings site, its service may allow you to access certain information about other users of the site. By using the site and agreeing to our Terms and Conditions of Use, you agree to treat information about other users of the site in strict accordance with such Terms and Conditions of Use. In all cases, you must give such users an opportunity to remove themselves from your database and a chance to review what information you have collected about them. In addition, under no circumstances, except as specified herein, can you disclose personally identifiable information about another user to any third party without RBC Bearings' consent and the consent of such other user after adequate prior written notice provided to such user. You should understand that law enforcement personnel are given different rights with respect to the information they access and that RBC cannot restrict this access.
Disclosure by RBC Bearings to Third Parties (other than network partners)
RBC does not provide your information to third parties unless (1) you request or authorize it; (2) if such disclosure is necessary to process transactions or provide services which you have requested; (3) a disclosure is required under U.S. Export law; or (4) RBC Bearings is compelled to do so by a governmental authority, regulatory body, or under subpoena or similar governmental request. However, RBC Bearings may send registered supplier information to any customer with which RBC Bearings transacts business in order to facilitate the sale of the products it purchases from registered suppliers. In addition, RBC Bearings maintains the right to disseminate data you send to RBC, so long as such data is in an anonymous, aggregated form so as not to identify you. Except with respect to registered suppliers, RBC Bearings does not provide to any third party your name or e-mail address.
Disclosure by RBC Bearings to Network Partners
RBC may disseminate your information to and receive your information from an affiliated network (e.g. a third party network to which the RBC Bearings site is linked or connected) to facilitate purchase transactions conducted using the site.
Cookies
A cookie is a piece of data stored on the user's hard drive containing information about the user. Usage of a cookie is in no way linked to any personally identifiable information while on our site. Once the user closes their browser, the cookie simply terminates. For instance, by setting a cookie on our site, the user would not have to log in a password more than once, thereby saving time while on our site. If a user rejects the cookie, they may still use our site. The only drawback to this is that the user will be limited in some areas of our site. Cookies can also enable us to track and target the interests of our users to enhance the experience on our site. Some of our network partners may use cookies on their sites, however, we have no access to or control over these cookies.
Log Files and Click stream Analysis
RBC uses click stream analysis and internet protocol addresses to analyze trends, administer the site, track user's movement, and gather broad demographic information for aggregate use. Internet protocol addresses are not linked to personally identifiable information. On a web site, click stream analysis (sometimes called click stream analytics) is the process of collecting, analyzing, and reporting aggregate data about which pages visitors visit in what order - which are the result of the succession of mouse clicks each visitor makes (that is, the click stream). There are two levels of click stream analysis, traffic analysis and e-commerce analysis. Traffic analysis operates at the server level by collecting click stream data related to the path the user takes when navigating through the site. Traffic analysis tracks how many pages are served to the user, how long it takes pages to load, how often the user hits the browser's back or stop button, and how much data is transmitted before a user moves on. E-commerce-based analysis uses click stream data to determine the effectiveness of the site as a channel-to-market by quantifying the user's behavior while on the web site. It is used to keep track of what pages the user lingers on, what the user puts in or takes out of their shopping cart, and what items the user purchases. Because a large volume of data can be gathered through click stream analysis, many e-businesses such as RBC Bearings rely on pre-programmed applications to help interpret the data and generate reports on specific areas of interst.
Links
This web site contains links to other sites. Please be aware that RBC Bearings is not responsible for the privacy practices of such other sites. RBC Bearings encourages its users to be aware when they leave its site and to read the privacy statements and terms of use of each and every web site that they interface with or that collects personally identifiable information. This privacy statement applies solely to information collected by this RBC Bearings site.
Site and Service Updates
RBC may send the user site and service announcement updates. Registered suppliers are not able to un-subscribe from service announcements, which contain important information about the site.
Choice/Opt-out
Where applicable, our users are given the opportunity to 'opt-out' of having their information used for purposes not directly related to our site at the point where we ask for the information. Users of our site are always notified when their information is being collected by any outside parties. RBC Bearings does this so its users can make an informed choices as to whether they should proceed with services that require an outside party, or not.
Notification of Changes
If RBC Bearings decides to change its privacy policy, it will post those changes on its site home page so its users are always aware of what information it collects, how it uses it, and under circumstances, if any, it discloses it. If at any point RBC Bearings decides to use personally identifiable information in a manner different from that stated at the time it was collected, it will notify users by way of an email. Users will have a choice as to whether or not RBC Bearings will use their information in this different manner. RBC Bearings will use information in accordance with the privacy policy in place at the time the information was collected.
Record Retention Policy
Information received from you will be retained by RBC Bearings in accordance with its general policies concerning record retention. Record retention policies generally provide how long certain information is retained for legal and other general business purposes. If you have questions about RBC's record retention policies, please send an e-mail to jfeeney@rbcbearings.com.
Questions
If you have questions about this privacy policy, please send e-mail to jfeeney@rbcbearings.com.