Business Group
Airtomic ® - Ducting Solutions
Airtomic ® - Ducting Solutions
...
Contact Us
Note: Messages will be sent to Airtomic ® - Ducting Solutions only
GET IN TOUCH
Send us a message
About Airtomic ® - Ducting Solutions
The Airtomic Story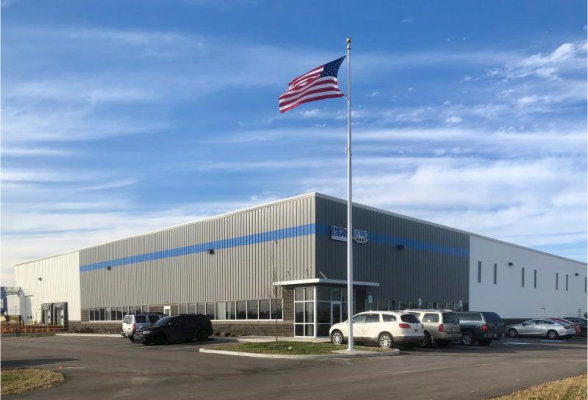 In 1888 Charles Lee Cook founded The C. Lee Cook Company in Louisville, KY producing the first metallic packing used on piston rods for locomotives and steamships. In time the C. Lee Cook Company designed and manufactured a variety of sealing ring products and went on to become a founding company of a multi-billion dollar manufacturing conglomerate and was then consolidated into Cook Airtomic.In 2001 Cook Airtomic relocated to Jeffersonville, Indiana producing piston rings, sealing rings, tubes, ducts, and manifolds, for the aerospace and defense, power generation and nuclear energy markets. In 2002 Cook Airtomic joined Sargent Aerospace and Defense and was renamed Airtomic.
Airtomic - Ducting Solutions
Today, Airtomic - Ducting Solutions operates out of the following facilities:
Manufacturing facility in Franklin, Indiana supporting tubes, ducts, and manifolds
Business management and certain engineering functions are located in Tucson, AZ at the Sargent Aerospace and Defense facility
Today, as part of the RBC Bearings group of companies, Airtomic continues our unrelenting focus on customer service and continuous improvement. This focus combined with our engineering, design, and qualification testingexpertise, has distinguished us as the top overhaul and repair service provider and new parts manufacturer for tubes, ducts, and manifolds to the aerospace and defense markets.
Airtomic – Ducting Solutions, located in Franklin, Indiana, USA is ISO9001:2015, AS9100D and NADCAP certified for non-destructive testing and welding, focusing on tubes, ducts and manifolds for maintenance, repair, and overhaul (MRO) services, and also provides new manufactured products. Airtomic – Ducting Solutions has the following repair stations certifications: FAA Part 145 Repair Station, EASA (European Aviation Safety Agency), CAAC (China), JCAB (Japan), and Thailand.
Key products include ducting, and patented and proprietary alignment joint pneumatic couplings for flight engine low pressure and high pressure turbines, fuel cooling manifolds, and aircraft environmental control systems. Customers include engine and airframe OEMs, major airlines, engine maintenance providers, and aftermarket customers located worldwide.
Experts in the Industry
Airtomic prides itself on being a company that solves our customer's toughest design problems. Airtomic's highly experienced team provides innovative and out of the box thinking to provide world-class solutions ensuring quality, delivery, and satisfaction for our customers.
We invite you to contact Airtomic for more information about our full range of tubes, ducts, and manifold products, and overhaul and repair capabilities.

Products
Our Products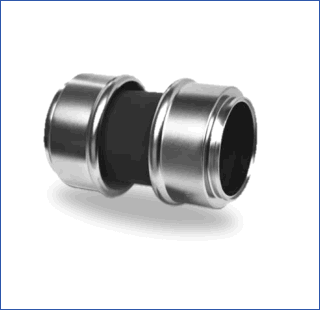 Alignment Joints

3D Pneumatic Coupling
Airtomic's patented pneumatic joint technology is based on allowing the greatest degree of freedom on motion, eliminating the potential for damage to ducts/tubes or joints. Don't replace joints, just replace sealing rings. Airtomic's alignment Joints… there is no comparison. We keep your ducts flying.


Lowers operating costs (less inventory required)
More efficient (fewer replacements)
Less maintenance; more uptime
No catastrophic failure
Airtomic's alignment joints are the only coupling in the industry which provides true 3 dimensional freedom of movement. Axial, offset (angular), and torsional movement, virtually eliminates load on adjoining structures. Couplings are equipped to handle vibration, offset, torsion and thermal growth.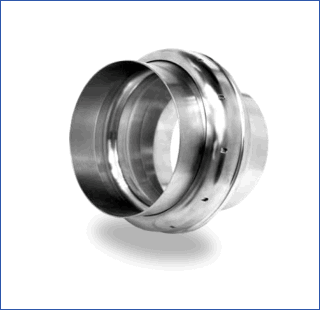 Spherical Angulation Joints

360° Torsion
Airtomic's pneumatic joint technology is designed with a singular purpose:

Eliminate the potential for damage and keep your ducts flying.


Unlike legacy technologies on the market, Airtomic's pneumatic joints do not have to be replaced.
Address wear-and-tear issues by simply replacing the sealing rings and you're back in business.
Flexibility allows for thermal expansion with maximum degrees of axial, angulation, and total free torsion.
Couplings are equipped to handle loads while eliminating the concern of damaging adjoining structures.
Resistance to movement can easily be increased or decreased as required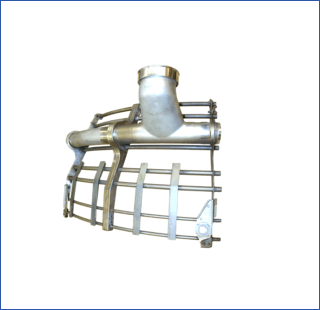 LPT Manifold Repairs

Single, Double and Birdcage Manifolds
Airtomic repairs LPT Manifolds for; CF6-50, -80A, -C2, -E1, CFM56-5, -7, PW4000 and RB211

Experiences that pays.

Our team with an average of more than 20 years ensures manifolds are repaired to the highest quality.

Airtomic's engineering team's knowledge of engine manuals allows our team to employ best practices for blending, dent repair, tube and fitting replacement.

We turn your manifolds within 15 days and stock various part numbers. Rotable inventory can also be established.
---
APU Duct Repairs

Alignment and Spherical Angulation Joints
Airtomic repairs bleed and surge ducts for; 737, 757, 767, 777 and A320

No Unscheduled Maintenance

Our patented design provides most mechanical and thermal movement for bleed and surge ducts in the industry.
Designed to accommodate not only misalignment of the system but dissipates the load to eliminate the potential damage to adjoining structures.
All pneumatic coupling product designs are rigorously tested in our state of the art laboratory, including vibration, shock, endurance movement, air pressure and heat established.
Proven solutions to solve the most difficult problems.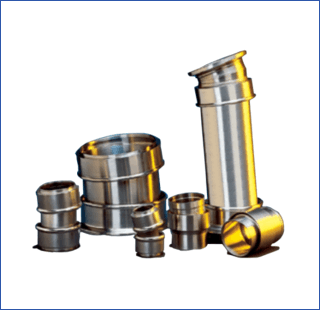 Tube, Duct and Manifold Repairs

Engine, Aircraft and APU Repair Airtomic repairs tubes, ducts and manifolds
(including but not limited to):

Repairs

Engines
CF6-80C2, -E1, -80A, -50 CFM56-5A, -5B, -5C, -7B PW4000-94, -100, -112 GE90-94, -115 RB211-535
Aircraft
737, 757, 767, 777 A319, A320, A321, A330, A340
APU
131-9A, -9B, 9D 331-350, -600 APS500
Certifications
Aviation
FAA • EASA • CAAC • JCAB
Industry
AS9100 • NADCAP • Welding/Brazing • FPI
Customer
GE Engines • Rolls Royce Corp • Honeywell
Contact us to find out how we can support your products.
Location(s)
Locations (click on Directions):
---
Contact Us
Note: Messages will be sent to Airtomic ® - Ducting Solutions only
GET IN TOUCH
Send us a message